Children's Sensitive Soap
The hypoallergenic formula cleans and protects sensitive skin. Its moisturizing ingredients reinforce the skin's natural acidic protection layer and ensure a pleasant and clean sensation. The skin-neutral pH 5.5 formula includes no dyes, parabens, EDTA or microplastic.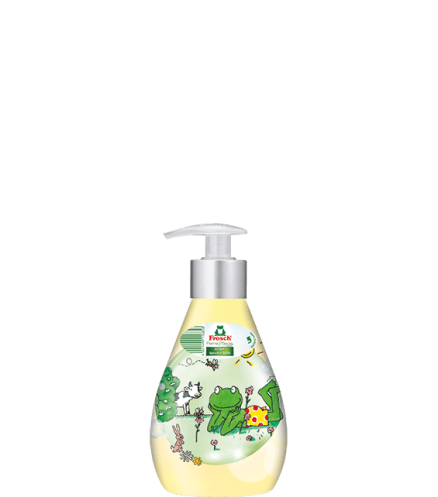 pH skin-neutral
ideal for children's sensitive skin
free of microplastic, parabens and EDTA
vegan
soap dispenser with varied designs
Ingredients: Aqua (Water), Sodium Laureth Sulfate, Sodium Chloride, Glycerin, Cocamidopropyl Betaine, Caprylyl/Capryl Glucoside, Coco-Glucoside, Glyceryl Oleate, Panthenol, Parfum, Sodium Benzoate, Lactic Acid, Citric Acid.
Further information Cosmetics

Free of animal-derived ingredients
Formulas free of animal-derived ingredients.

Microplastic free
Water-friendly formulas clean and care without microplastics.

Recycled / Recyclable
Packaging made of recycled and recyclable materials makes possible the circularity of raw materials.