Active Oxygen Stain Remover
Powerful and colour-preserving stain removal for all white and coloured textiles except silk. The formula with active oxygen removes bleachable stains such as ketchup, red wine, coffee, tea, chocolate, fruit & vegetable stains.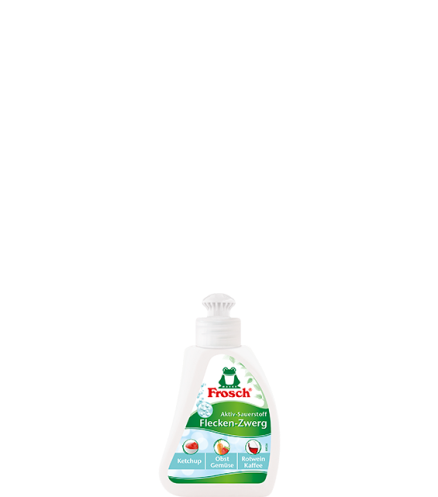 powerful action on bleachable stains
for colors and whites
vegan
Apply to the stain before washing, leave on for up to 10 minutes and wash in the washing machine as usual. wash. Test the colour authenticity of textiles in an inconspicuous place. Follow the manufacturer's material and care instructions.

Free of animal-derived ingredients
Formulas free of animal-derived ingredients.

Microplastic free
Water-friendly formulas clean and care without microplastics.

Recycled / Recyclable
Packaging made of recycled and recyclable materials makes possible the circularity of raw materials.

European surfactants
Use of European surfactants to ensure shorter transportation routes and reduced dependency on tropical oils from monoculture.