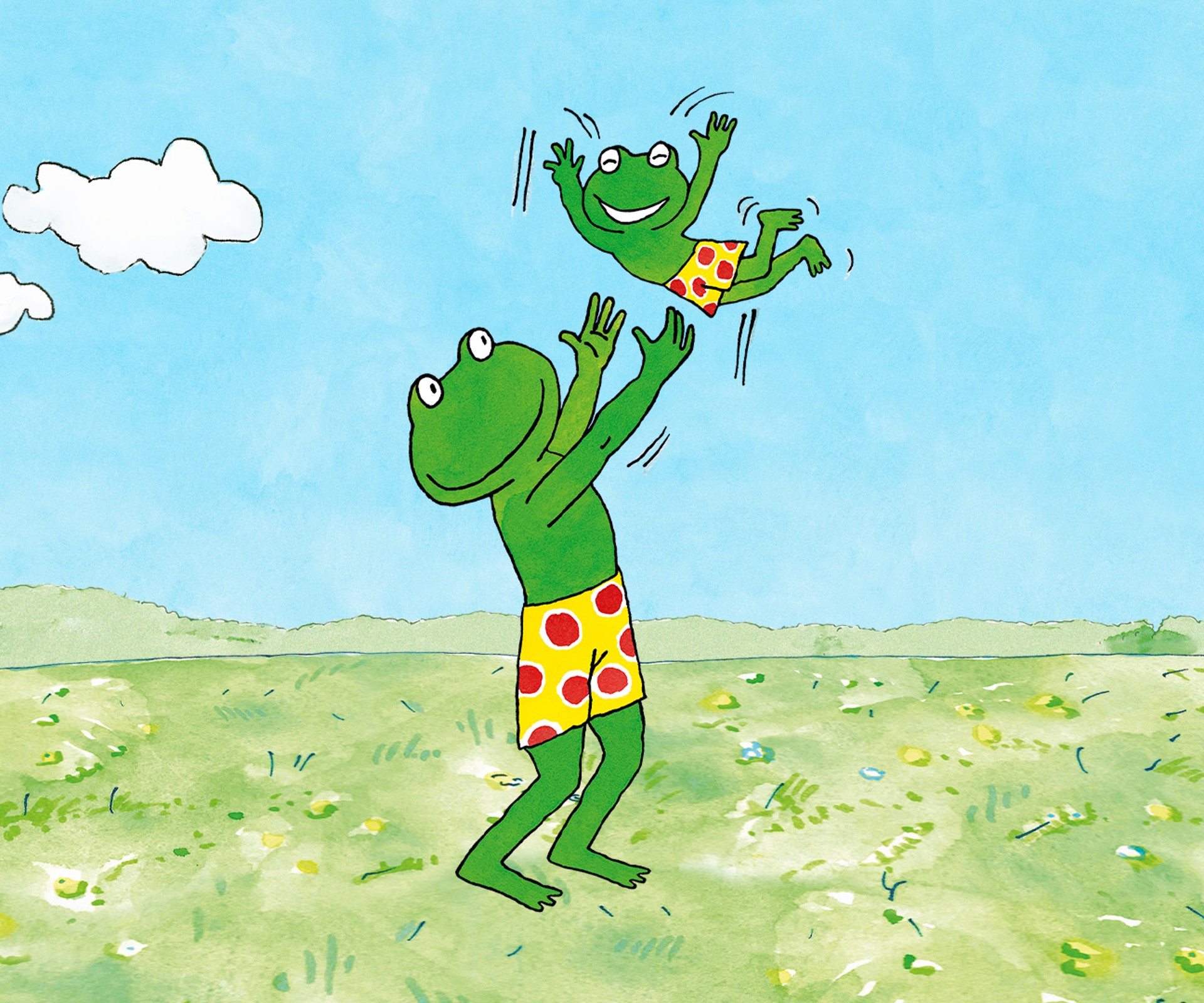 The Frosch brand
The brand with the green frog has been on the market since 1986 – an eco-pioneer from the very beginning.
Good for people, animals and the environment
Our claim is to offer the best possible combination of cleaning and care performance with maximum environmental protection. Innovative plant-based formulas, the use of recycled plastics, e.g. for our bottles, and production of the products themselves are true to our motto: holistically sustainable.
How it all began
1986 – Frosch Neutral Cleaner
The 1980s are characterised by various environmental catastrophes. People are made aware and the issue of environmental protection takes on increasing significance. The spirit of the times demands a rethink in all spheres of life – including the household. Family-owned company Werner & Mertz wishes to offer ecological products for everyone with its Frosch brand. This leads to the market launch of the first Frosch product in 1986: the Neutral Cleaner. Today, Frosch products can be found in almost every European country. Due to its holistic ecological brand promise, demand for Frosch products is even evident in some non-European countries, including Japan, South Korea and the USA.
Frosch for a feel-good home
Frosch now offers an environmentally friendly alternative for all areas of the household.There is the Frosch Baby product line for the smallest ones. Protecting highly sensitive baby skin is the focus here. The Frosch Oase product line offers special fragrance moments for the home: elegant designer flacons that integrate into any living ambience and pleasant room fragrances containing natural oils.Frosch has also become an established name in cosmetics. Here, the brand offers nourishing hand soaps in refill packs and decorative design dispensers. But the little frog also hops into the shower. The Frosch Senses sensitive shower gels hit the shelves in 2018 – because our skin has a major influence on making us feel good.We have much more planned for the Frosch product family in future.